Metabolic Disease:
Cardiovascular Disease
How is atherosclerosis/endothelial dysfunction associated with metabolic syndrome?

Aboonabi, Anahita, Roselyn Rose' Meyer, and Indu Singh. "The Association between Metabolic Syndrome Components and the Development of Atherosclerosis." Journal of Human Hypertension 33, no. 12 (December 2019): 844–55. https://doi.org/10.1038/s41371-019-0273-0.
"Artificially sweetened beverages…may be just as bad for your heart as the sugar-laden kind,"

Coke and heart attacks:
Higher intakes of sugary or diet drinks were associated with a higher risk of cardiovascular disease. To establish a causal link, replication in other large-scale prospective cohorts and mechanistic investigations are needed.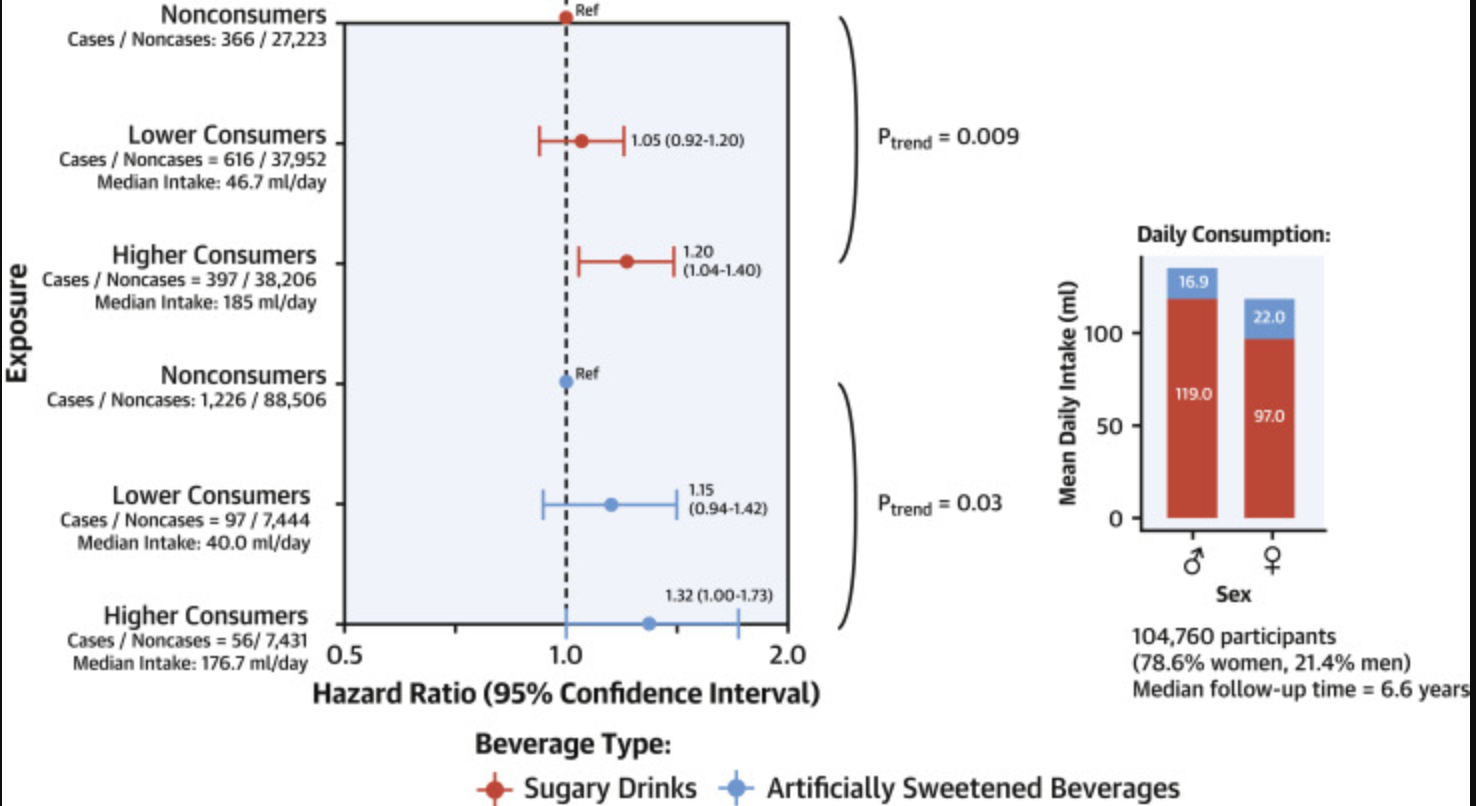 ORAL ASPIRIN for Heart DIsease:
Based on values gleaned from a recent meta-analysis that informed the AHA and ACC guidelines – oral aspirin's benefits only outweighed its risks for those with CAC scores above 100. 
LDL and heart disease has a hazard risk ratio of 1.3. Triglyceride (which is the same as VLDL in the fasting state because it's all liver-derived) has a hazard risk ratio of 1.8 — much higher. The best way to reduce VLDL? Cut the sugar!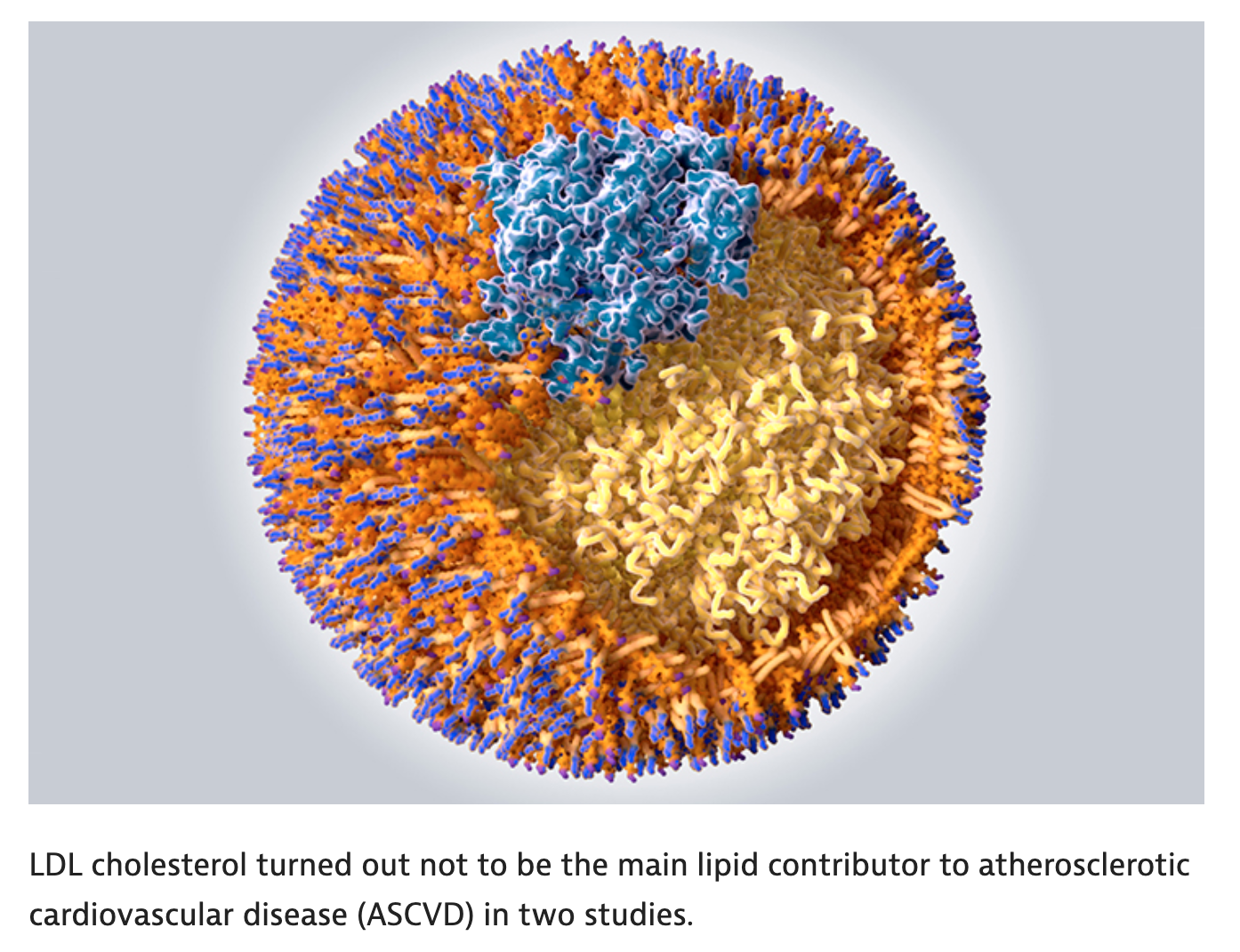 How sugar can lead to a heart attack:
A high sugar intake may favor the development of cardio-metabolic diseases by inducing Insulin resistance and increased concentrations of triglyceride-rich lipoproteins.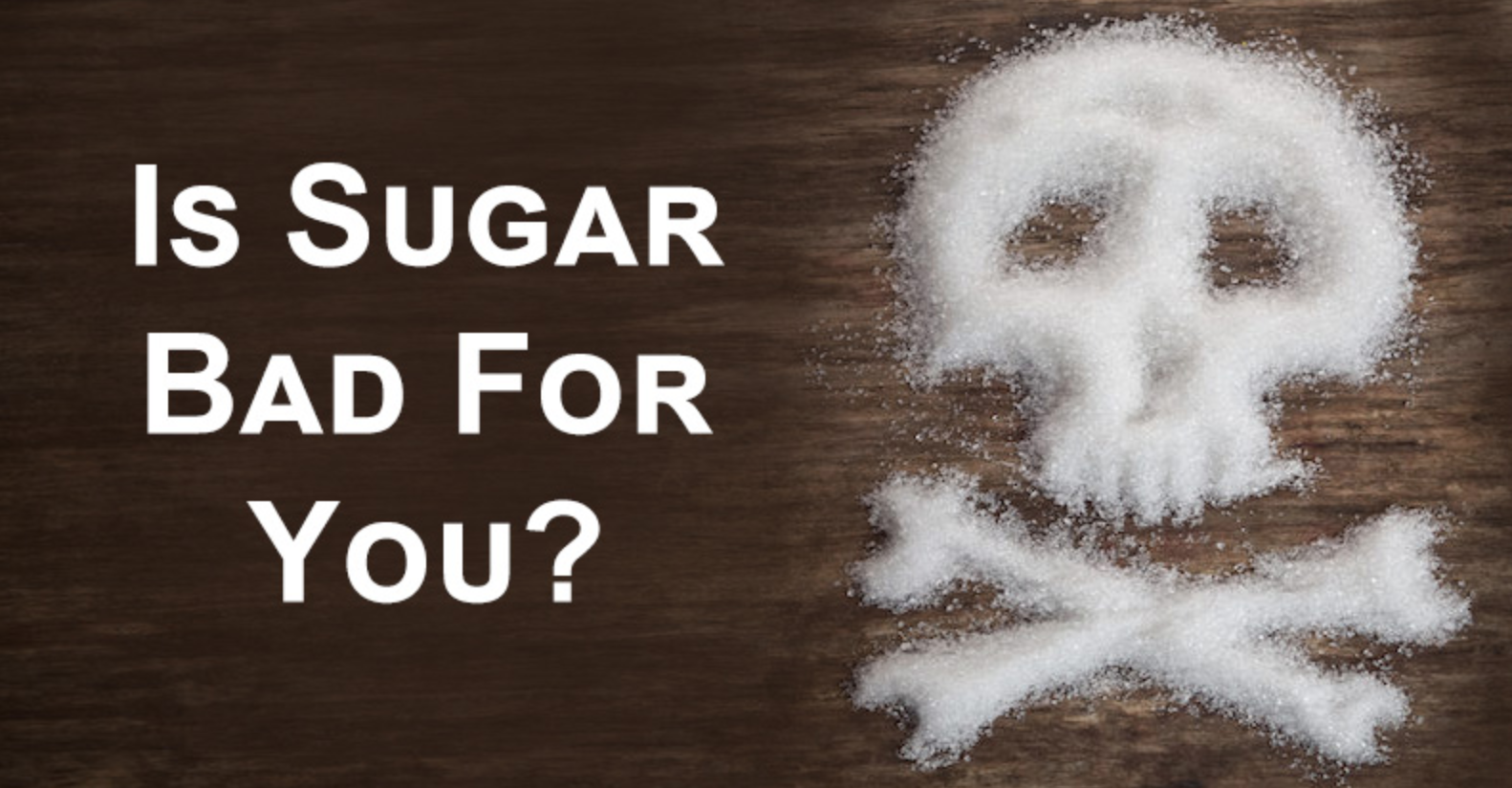 Tappy, Luc. "Metabolism of Sugars: A Window to the Regulation of Glucose and Lipid Homeostasis by Splanchnic Organs." Clinical Nutrition, December 2020, S026156142030697X. https://doi.org/10.1016/j.clnu.2020.12.022.
In a large population presenting to ED with CP at low to intermediate risk, CAC = 0 was common. CAC = 0 ruled out obstructive CAD and revascularization in more than 99% of the patients, and <5% with CAC = 0 had any CAD. Integrating CAC testing very early in CP evaluation may be effective in appropriate triage of patients by identifying individuals who can safely defer additional testing and more invasive procedures.
https://www.jacc.org/doi/10.1016/j.jcmg.2021.06.027