Metabolic Disease:
Treatment
Hyperinsulinemia is strongly linked to MetS pathogenesis and risk for CVD (6). Carbohydrate intake stimulates insulin secretion, which promotes fat storage and strongly inhibits adipose tissue lipolysis and fatty acid oxidation. Although not definitive, these observations point to a credible role of high-carbohydrate (HC) intake in the pathogenesis of MetS.
Consistent with the perspective that MetS is a pathologic state that manifests as dietary carbohydrate intolerance, the results from this small 16 person RCT suggest that compared with eucaloric high-carbohydrate intake, low carbohydrate/high-fat diets benefit MetS independent of whole-body or fat mass. The calorie and protein-controlled RCT crossover showed replacing carbohydrates with fats reverses MetabolicSyndrome in 15/16 people in 4 weeks independent of body weight.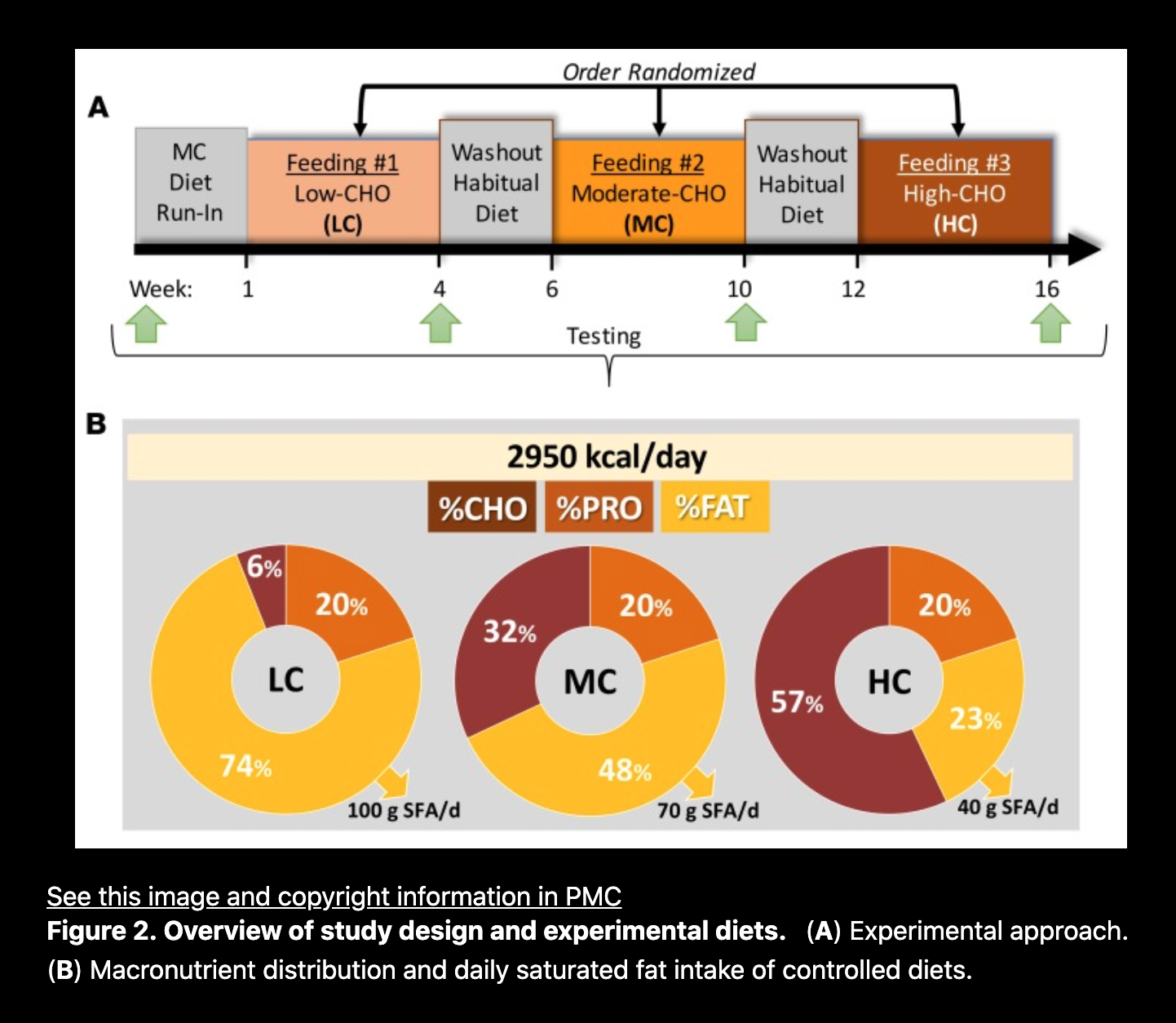 Hyde, Parker N., Teryn N. Sapper, Christopher D. Crabtree, Richard A. LaFountain, Madison L. Bowling, Alex Buga, Brandon Fell, et al. "Dietary Carbohydrate Restriction Improves Metabolic Syndrome Independent of Weight Loss." JCI Insight 4, no. 12 (June 20, 2019): e128308. https://doi.org/10.1172/jci.insight.128308.
"There is no strong scientific evidence that the current population-wide upper limits on commonly consumed saturated fats in the US will prevent cardiovascular disease or reduce mortality. A continued limit on these fats is not justified."

Demasi, Maryanne. "US Nutritionists Call for Dietary Guideline Limits on Saturated Fat Intake to Be Lifted." BMJ, October 29, 2020, m4226. https://doi.org/10.1136/bmj.m4226.
Consumption of low carbohydrate diet with nutritional ketosis for 2 years in patients with type 2 DM lowered small LDL particle levels. Lack of increase in total LDL particles, ApoB, & CIMT progression, suggest that this dietary intervention did not adversely affect risk of CVD.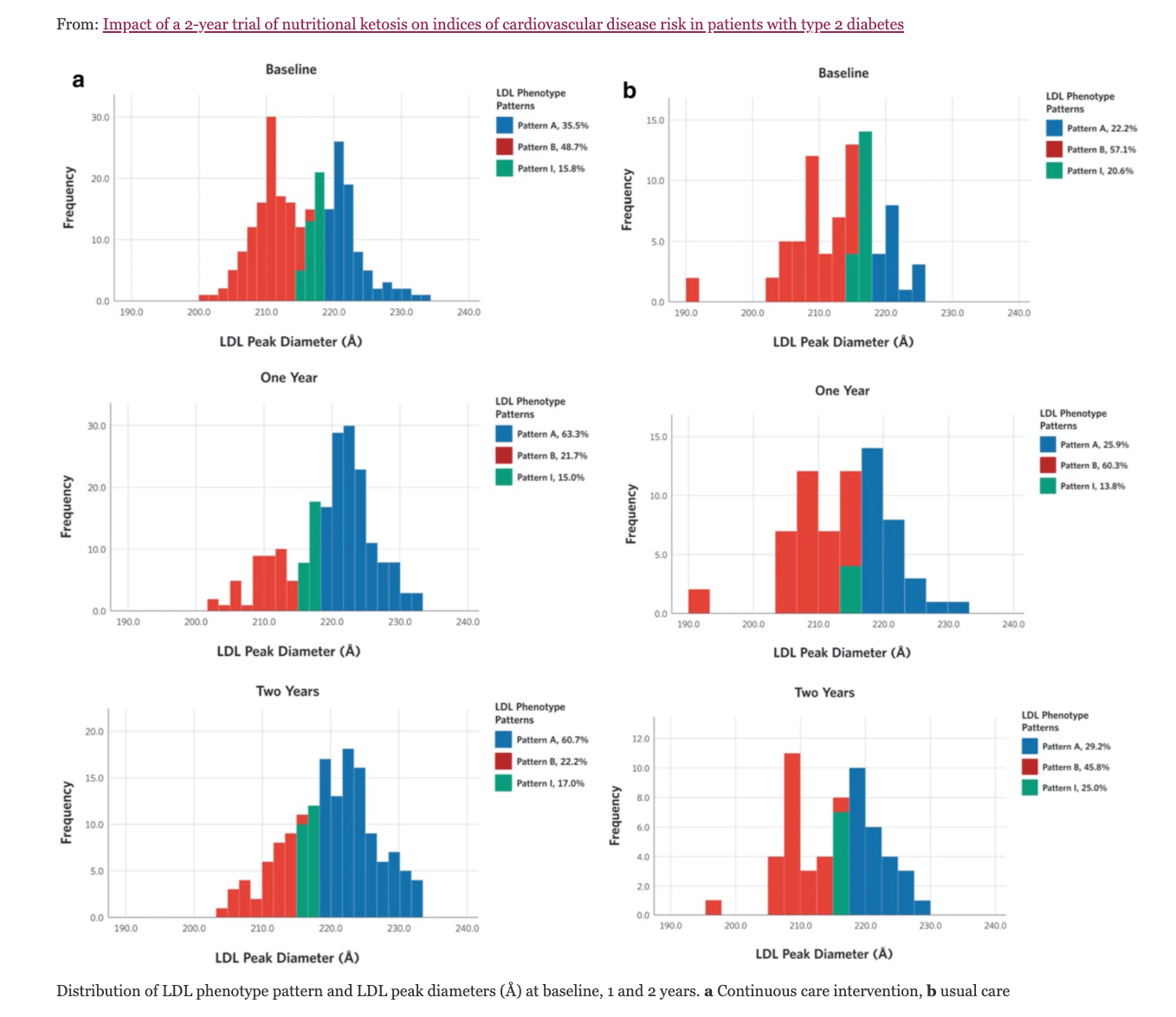 Athinarayanan, Shaminie J., Sarah J. Hallberg, Amy L. McKenzie, Katharina Lechner, Sarah King, James P. McCarter, Jeff S. Volek, Stephen D. Phinney, and Ronald M. Krauss. "Impact of a 2-Year Trial of Nutritional Ketosis on Indices of Cardiovascular Disease Risk in Patients with Type 2 Diabetes." Cardiovascular Diabetology 19, no. 1 (December 2020): 208. https://doi.org/10.1186/s12933-020-01178-2.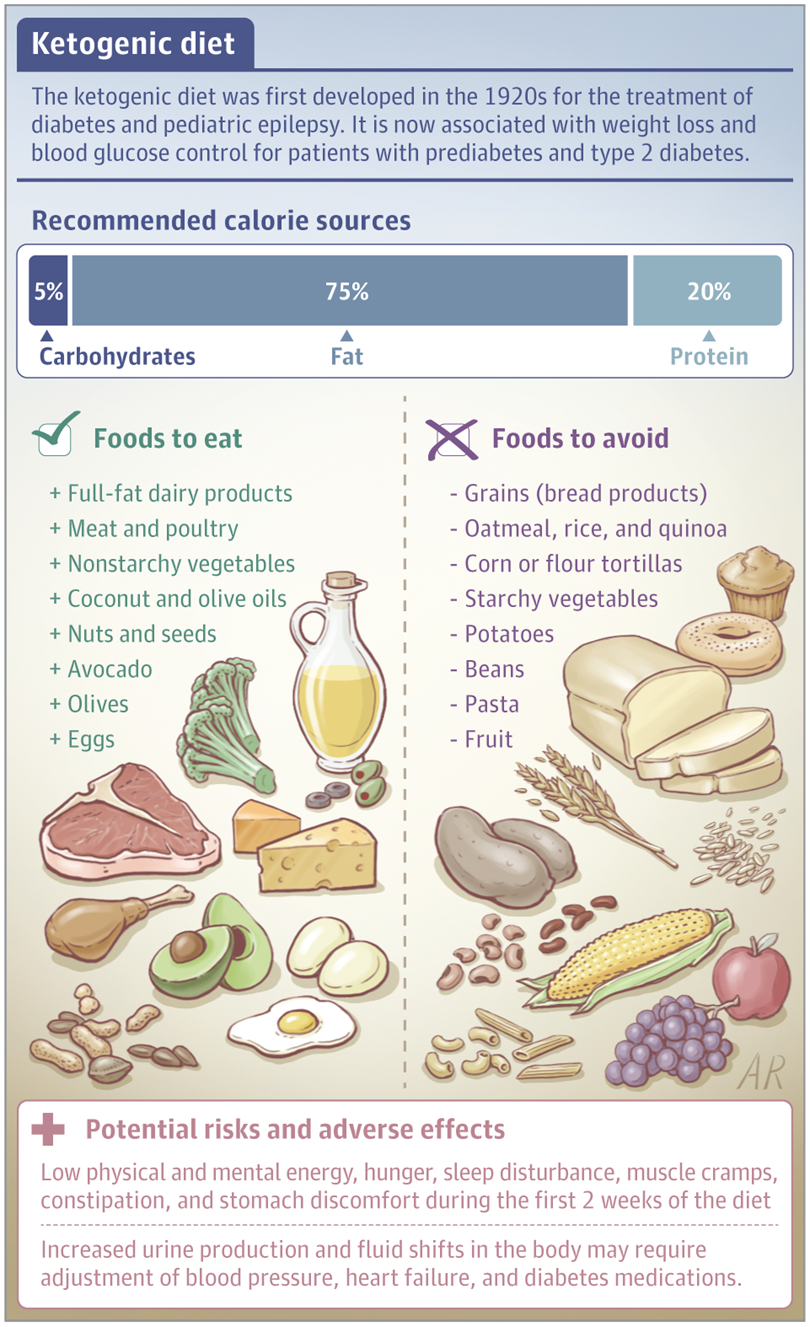 Healthy Hint: Food order matters: Preceding carbohydrate ingestion with other macronutrients can minimize the metabolically damaging insulin/glucose spikes that they can produce.
Shukla, Alpana P., Radu G. Iliescu, Catherine E. Thomas, and Louis J. Aronne. "Food Order Has a Significant Impact on Postprandial Glucose and Insulin Levels: Table 1." Diabetes Care 38, no. 7 (July 2015): e98–99. https://doi.org/10.2337/dc15-0429.