WAIT, a special offer just for you!
The Health Longevity Secrets Membership
Join the Health Longevity Secrets community, founded by Robert Lufkin MD…
EACH MONTH YOU'LL GET:
Live Connection Calls… 

two hours of LIVE coaching calls from Robert Lufkin MD and expert guest mentors with small group breakout sessions where you'll get to connect with new health besties! All connection calls are recorded so you can watch (and re-watch) when it best fits your schedule.  

A Private Health Longevity Secrets Facebook Community… 

Learn, connect, and collaborate! The Health Longevity Facebook community is full of resources, roadmaps, and inside fascinating conversations!

PLUS early access to the weekly award winning Health Longevity Secrets Show (podcast and YouTube channel) before it is released to the public.
Be part of choosing new guests to be interviewed on the program and specific questions to be asked of upcoming guests.

Member only discounts on health and longevity related goods and services that we trust – more are added each month as they become available. 

Earlybird Access To Future Health Longevity Secrets Events… 

Picture the most epic and empowering day filled with like-minded individuals who want to make the best choices for their health and longevity based on the latest evidence-based science.  Whether joining in-person or virtually, these sold-out events are such a calendar high, and we want you on the front row!

PLUS exclusive opportunities to be featured on the Health Longevity Secrets Show to get LIVE 1:1 mentoring with Robert himself.
ENROLLMENT IS OPEN (BUT NOT FOR LONG)
Cheryl K.
'This community has been life changing for me. It has showed me that making even simple choices in my daily life can have profound influences on my health and overall fitness. Being part of the community reinforces the actions that I have chosen to take.'
WHO IS THIS MEMBERSHIP FOR?
Anyone who 

feels a nudge telling them there's something MORE

 and want to be empowered to manifest 100% of their health and longevity potential. 

Those

who are looking for guidance

 on what evidence-based choices in their life will promote their health.

People looking for 

clarity on how to REALLY live a healthy lifestyle to maximize longevity

. 

Those who want 

accountability

 and to surround themselves with others who 

understand their desire to optimize their choices.

People who feel overwhelmed or second-guess their next steps and would like 

a safe place to ask questions and find resources. 

Anyone who has thought about starting wellness programs 

but hasn't felt READY or feels like they're inaccessible right now

. 

Anyone who knows they don't want to do this (or life) alone!
Our Community Was Built To Help Us Serve Each Other in Finding Health and Longevity…
Will You Answer The Ca
WHAT MAKES THIS COMMUNITY SO POWERFUL?
Along with monthly calls, members are inspired to connect, collaborate and have conversations about what it REALLY looks like to follow healthy livestyle choices based on the latest science. 
The Health Longevity Secrets community doesn't just create a space for health besties, but also community members that will genuinely have your back as we all learn together about the ever-evolving science about what it takes to live the most healthful life.  
Building a healthly life isn't one size fits all. There's nothing more empowering than realizing you don't need to know everything to be successful, and this community has your back no matter what.

I know you'll be successful, but with the Health Longevity Secrets membership,
we can get you there faster! ✨
Tom N. 
"Being an introvert, I never felt comfortable to speak up about my lifestyle choices. I finally found a place where people understand me. I found my voice."
WHAT'S THE COST?  
It's ONLY $1 for the first 30 days, followed by $26 per month after that. (You can easily cancel at any time, but we hope you stay with us.) 
WHY NOW? 
As a founding member, your $26 monthly membership is locked in for as long as you stay in the membership, which means the price will never go up!
You'll also be one of the first to receive the BONUS booklet:  10 Health Longevity Lifestyle Tools That I Actually Use by Robert Lufkin MD.

_____________________________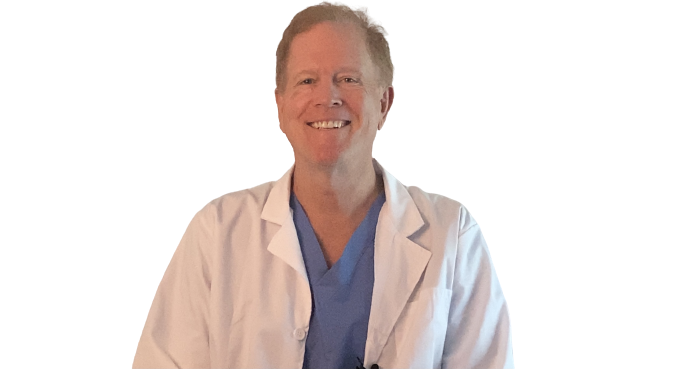 Hi, I'm Robert Lufkin MD! Physician, Medical School Professor, and founder of Health Longevity Secrets. 
It is becoming accepted that most major chronic illnesses are linked by common metabolic/longevity mechanisms that can be influenced by the choices we make in our lives.  Let's use evidence-based medicine to inform these choices.
The Health Longevity Secrets Membership was designed not only as a place to share what our experts have learned about their personal health choices, interactive discussions about health/ longevity topics, early access and creative input into a top podcast and Youtube channel, access to vetted health/longevity product/ services discounts  and sold-out events but also as a place for you to share your health journey to a thriving community. 
I firmly believe that we're NOT meant to do this journey (or life) alone ?

ENROLLMENT IS OPEN (BUT NOT FOR LONG)
Mark B.                        

"The Health Longevity Secrets connection calls have given me the gift of community. It's catapulted me in going after my health and helps people of all walks of life get feedback/ideas on their choices no matter what stage they are in! Getting healthy doesn't have to be lonely!"
Andrea R.
"I will forever be thankful to Health Longevity Secrets because I learned that my dream for a healthy life could become a reality! When I saw people all around me achieving things that I had only dreamed of, they extended their hands to pull me up. That is the true definition of a community."
©2021 All Rights Reserved Robert Lufkin